1:36 pm
[ch4ndler]

Hi folks! Come visit my contest community
series_contest
, the challenge about Heroes is on!
ENTER ENTER ENTER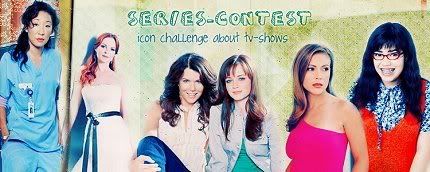 11:29 am
[gargyloveswolfy]

10:17 am
[gargyloveswolfy]

12:22 am
[sesemperamabo]

Teh Ca
I write lots of slash and femslash for Heroes (I am teh uber fan of Hayden Panettiere), mostly Niki/Claire and Mohinder/Sylar but Pete/Claude is great.. I've been known to ship Claire/Simone and occassionally Peter/Nathan. I own
mylar_fic
for all your Mohinder/Sylar needs ;) and I am pretty much a dyke! Ojeez. Basically just wanted to intro myself. I'm interested to see where this comm goes:D
(also Ca needs a Hayden moodset pronto like why the fuck isnt there one)
5:46 pm
[regisjr]

I'm Sorry
I am sorry for the mess I made with the deleted post. There were many opinions and I did take them all in. Though I feel another HEROES community was mine to create. I did not mean to say that ALL the people in the HEROES fandom were homophobes. I just wanted a clear cut community that was made for gay perving and items like icon, fanfics, even gay HEROES layouts. A mixture of what makes the gay slash and art of HEROES great.
11:33 pm
[regisjr]

WELCOME TO

heroes_gayfans!
This is the community for the GLBTQ fans of the NBC show, HEROES
-slash fiction
-icons
-commentary
-perving over your favorite cast member
is approved and appreciated.